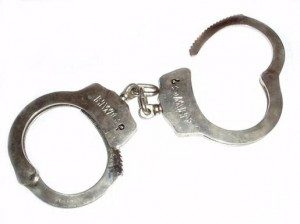 A 28-year-old Wallaceburg man is facing charges thanks to a couple of petty thefts and frauds.
According to police, the man swiped a wallet out of a car in Wallaceburg yesterday.
He used the debit and credit cards inside to buy $30 in cigarettes from the Mac's Milk in Wallaceburg.
From there he bought a couple of disposable vapes.
Emboldened by his thefts he then tried to buy about $35 worth of items from the Wallaceburg Canadian Tire with a mastercard.
It was at that point the cashier noticed the name on the card. Turns out the employee knew who the card belonged to and contacted police.
The suspect was arrested and released with a future court date.