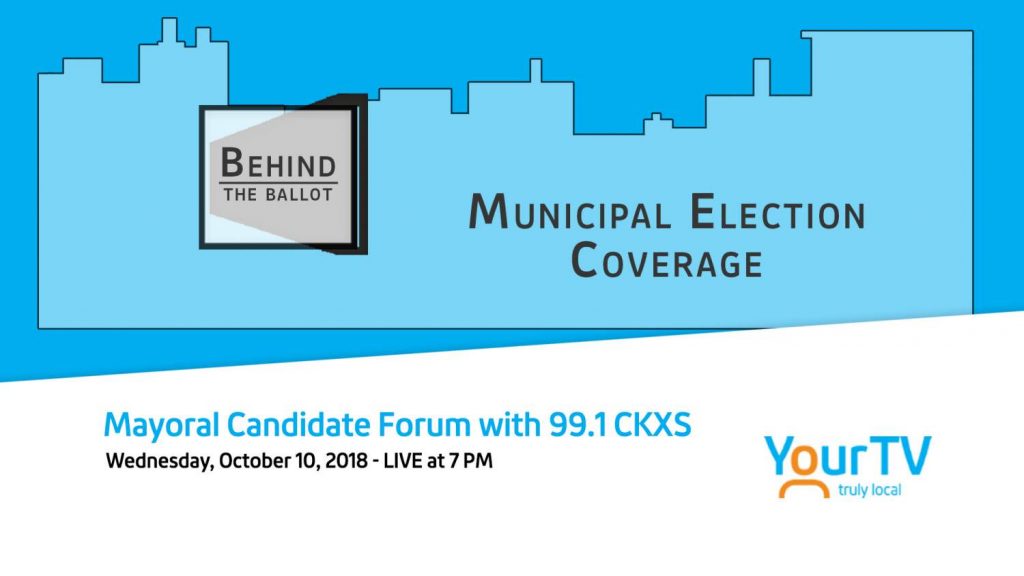 99.1 CKXS and YourTV are teaming up to go BEHIND THE BALLOT and help Chatham-Kent residents make an informed decision.
Find out what your mayoral candidates will do for you!
On Wednesday, October 10th tune in at 7pm for the Chatham-Kent Mayoral Candidates Forum, LIVE from the Civic Centre on 99.1 CKXS and YourTV.
99.1's Robyn Brady will pose questions submitted by CKXS listeners and news staff.
Join us in person at the Chatham Civic Centre OR live on 99.1 AND YourTV for our 2018 Mayoral Candidates Forum on Wednesday, October 10th at 7pm.
To submit your questions for our 2018 Mayoral Forum, e-mail news@ckxsfm.com
Presented by 99.1 CKXS and YourTV, Truly Local.
For more information on the 2018 Chatham-Kent Municipal Election, including advanced poll information and locations OR to vote online NOW, CLICK HERE!