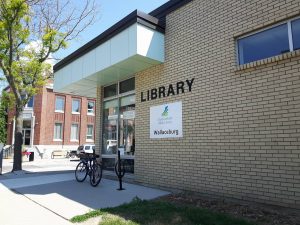 "Clickbait" headlines are the focus of a new event at the library in Tilbury.
Chatham-Kent Library Assistant Jessica Foote says they're hoping to educate children and adults alike about how to spot fake news on the internet.
"Basically that idea came about because I was online and saw an news item. In the Ontario curriculum their were going to start adding  information literacy  type skills for students and I thought where is that for adults and older people in our community? so I thought I'd  take it upon my self to provide that for anybody that was interested.
Foote says all are welcome to attend the event this Friday, which starts at 3pm at the Tilbury branch.
==