Update on this morning's 401 crash.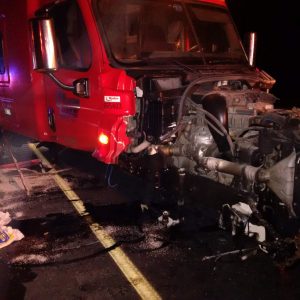 According to police the driver of an eastbound tractor trailer smashed into the cement barrier while entering into the construction zone near Scane Road, east of Ridgetown around 4:15am.
That forced the closure of the eastbound lanes for over four hours.
The vehicle suffered extensive damage and had to be towed from the scene. There were no injuries reported.
A 59-year-old from Manitoulin Island is facing charges.