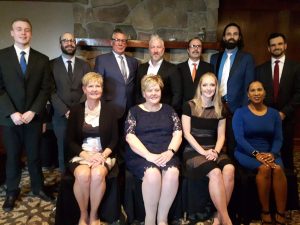 Know someone who has excelled in business this year? The Chatham-Kent Chamber of Commerce wants to hear from you.
The 131st Business Excellence Awards are coming up and the Chatham-Kent Chamber of Commerce is looking for nominations.
Award nominations are open for Young Entrepreneur and Young Business Individual of the Year, Entrepreneur and Business of the Year, along with Citizen and Corporate Citizen of the Year as well.
Nomination forms can be found on their website.
The deadline to apply is November 30th.