A local construction company is stepping up once again to help support Chatham-Kent's new animal shelter.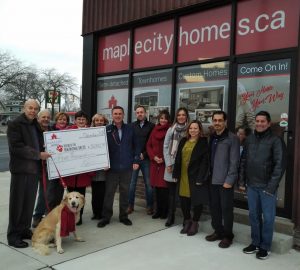 Maple City Homes is donating another $5000 to the cause, bringing its total contribution to $15,000.
While the funds needed for construction have been raised, about $75,000 is still needed to furnish and equip the 6300 square foot facility on Park Avenue East in Chatham.
Construction is expected to be finished in the spring.