For the fourth straight day, the six candidates vying for the mayor's seat will be on the hot seat.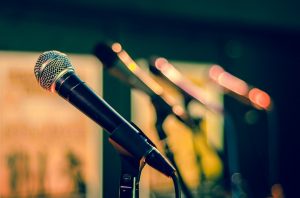 A forum is being hosted by the Chatham-Kent Chamber of Commerce this morning, focusing on business and economic issues at Club Lentina's.
The mayoral hopefuls were in Highgate last night, speaking to a packed house at the library.
A handful of similar events are scheduled next week as well, the final week of the campaign.
A debate is being held next Wednesday at St Clair College, put on by the Chatham-Kent Labour Council and Unifor Labour Cabinet, starting at 7pm.
Another forum takes place Thursday at the Retro Suites, hosted by the Chatham Business Social Network. That event gets underway at 6pm.