More details are being released about a suspect taken into custody in last month's bank robbery in Dresden.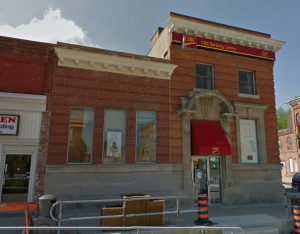 The accused was arrested just over a week after he allegedly walked into the CIBC branch, handed the teller a note demanding money, and walked away with close to $2700 in cash.
Police were able to identify the accused through surveillance footage, but were unable to make an arrest until March 7th.
The 29-year-old man is charged with robbery and three counts each of theft and possession of stolen property.