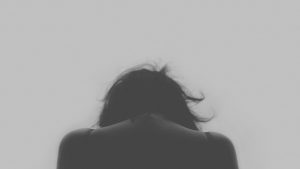 Registrations are now being accepted for a grief support weekend for anyone coping with loss.
Sarnia's Beginning Experience has been helping local residents who are dealing with separation, divorce, or death since 1985.
Facilitators will be leading group exercises and discussions to give participants an opportunity to go through and manage the stages of grief.
Organizers say the facilitators have dealt with, or are currently dealing with grief themselves.
Spiritual Coordinator Judy Rintoul says it's taking place from October 12th to 14th in Sarnia and costs $175.
"People come in on Friday night and they stay until approximately suppertime on Sunday. All your food and meals are included, along with accommodations, so there's no additional cost," explains Rintoul.
Rintoul says they're a charitable organization, so anyone who can't afford the fee may qualify for a sponsorship.
Sarnia Beginning Experience member Lorrie North says she first attended the support weekend in 1998 and has been a member ever since. She says others have had a similar experience.
"We find that the people who have attended a weekend and gone through the process are coming back and helping out, and even working behind the scenes, to help make it a successful weekend for those coming to it", North says.
She says that they hold two weekends every year in Sarnia, with about 6-12 people in attendance each time.
North says Beginning Experience is an international organization, which was founded in 1973.
Anyone interested in attending the grief support weekend, which is taking place at the Lambton Centre on Lakeshore Road in Sarnia on October 12th-14th, can register online.