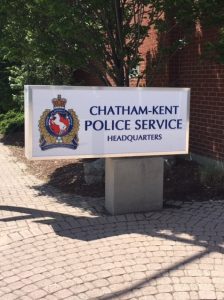 If you're looking for a job in law enforcement, the Chatham-Kent Police Service may be looking for you.
Applications are now being accepted for constable and cadet positions with the local police service.
The recruitment selection process includes passing a physical test and other criteria.
Applicants must be Canadian citizens or permanent residents, over 21 years of age, and meet the medical, physical, aptitude, and visual tests.
Those who make the short list will be contacted for an interview.
You can see the full job posting here.