A number of public information sessions will be held early in the new year to talk about changes to provincial rules when it comes to plowing and salting municipal sidewalks.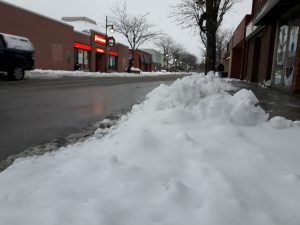 Last month, Chatham-Kent officials announced that the province had made changes to Minimum Maintenance Standards, making the addition of salt or other de-icing products to sidewalks mandatory.
However, until all the bugs are worked out in terms of costs and other issues, local officials are asking residents to pitch in.
According to a news release, "the municipality will resume sidewalk snow plowing on all residential sidewalks and plowing and salting of all downtown business areas, as was done in past winter seasons. Property owners and tenants are being asked to voluntarily treat ice on sidewalks abutting their properties."
A firm date has not yet been announced for the public info session, after which input will be compiled for a report before budget deliberations begin.