Staff at the Chatham-Kent Health Alliance Chatham site are participating in a mock Code Orange this afternoon.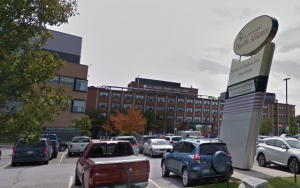 A Code Orange signifies a natural disaster or other large incident, sending multiple patients to the hospital at once.
Today's demonstration is meant to prepare staff for a surge in patients.
Dave Gadoury, Manager of Security and Emergency Planning, says staff from the Wallaceburg site will also be on hand.
"They're coming to participate in our live mock here in Chatham," Gadoury explains, "and then next week we have a scheduled table-top mock with the staff up there with Code Orange."
He says all hospital entrances and departments will be open with services provided as usual. Today's exercise is not expected to have any impact on other staff or patients.