Ontario's Special Investigations Unit has cleared a local police officer in connection to the arrest of a man last fall.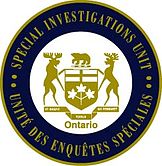 In September, 2017, Chatham-Kent Police spotted a man riding a bike that was believed to have been stolen.
The officer gave chase through several backyards and over fences, and during a scuffle, the suspect was elbowed in the nose and suffered a blow to the head.
The officer discharged a taser and missed, but hit the suspect in the chest on a second attempt.
After being taken into custody, the suspect was taken to hospital, where he was diagnosed with a fracture in his left hand.
The SIU has now cleared the arresting officer, saying his actions fell within the range of what was reasonably necessary under the circumstances.