Chatham-Kent Police have wrapped up their investigation into reports of a suspicious vehicle near a Chatham elementary school.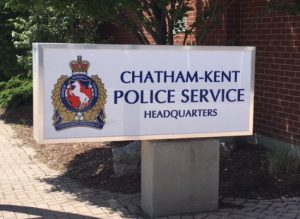 Late last week, officials at Queen Elizabeth II Public School sent home a note after a student was approached by a man driving a van on St George Street.
The same vehicle was seen the following morning on Prince Street, and authorities say again the driver waved to a group of kids playing outside.
The man behind the wheel has since been identified and warned about the perception of his behaviour toward children.
Police say there's no evidence of criminal activity or threat to public safety.