Municipal officials are celebrating all that Chatham-Kent has to offer the younger generation with its annual "baCK to CK" Home for the Holidays campaign.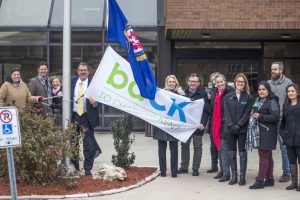 Coordinator of Resident Attraction and Retention, Victoria Bodnar, says while it's hard to track those who come back home, they do know more young people are choosing to stay in Chatham-Kent.
"For sure fewer youth are leaving and young people are saying they want to stay here in bigger numbers," Bodnar explains. "We did a survey in 2017 and 93% of those responded said they'd like to remain connected in Chatham-Kent, and the majority said they'd like to physically come back to live here long-term."
The committee is looking to launch an online tool for those who are leaving CK to go to post-secondary school to help them reconnect and find jobs when they're ready come back.
In the meantime, a number of events are being held over the next few weeks, including a movie night and sponsored skating – click here for the full schedule.