Last weekend was one of the deadliest Thanksgiving weekends in recent history, according to Ontario Provincial Police.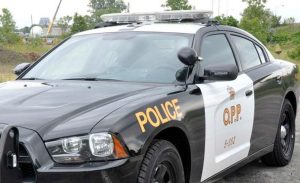 They say on Saturday alone, 4 collisions happened on provincially patrolled roads and highways, where 8 people died and several were injured.
Officers say they laid more than 5000 speeding charges last weekend, along with 149 distracted driving charges, and 903 moving violations.
They're reminding all drivers that safe driving is the single most effective way to reduce the number of deaths and injuries on the road.