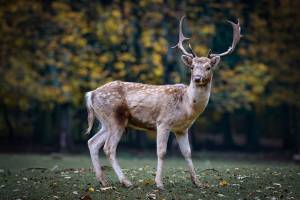 It's that time of year once again. Chatham-Kent Police are warning drivers to be on the lookout for wildlife.
Officers responded to two separate collisions involving deer within an hour last night, the first on Charing Cross Road, and the second on Longwoods.
Authorities say the drivers in both cases were unharmed – not so sure about the deer.
Police are reminding motorists that animals tend to be out more often between 6 and 9, both in the morning and evening.
Watch your speed, keep an eye on the shoulders for reflective eyes, and if you do come across an animal on the road, don't swerve or break suddenly to avoid putting yourself or other drivers on the road in danger.