Erosion is to blame for the sudden closure of Rose Beach Line over South Marsh Creek near Rondeau.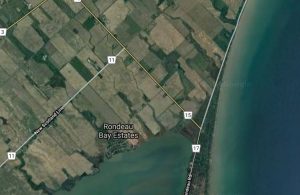 Chatham-Kent engineering officials say erosion from Lake Erie along the edge of the road has raised some safety concerns, and Rose Beach Line will no longer be available as a route between Morpeth and Rondeau.
No detour is posted, but an alternative route is Talbot Trail and Kent Bridge Road.
They say the closure is in effect until further notice.
Meantime, gale force winds are expected on Western Lake Erie this afternoon, bringing waves up to three metres crashing against the shore with the potential for further damage to shoreline protection works in Chatham-Kent and Elgin County.