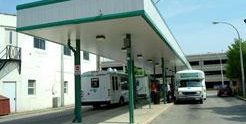 The provincial government is making $965,000 n available to Chatham-Kent through gas tax funding.
That's about $10,000 more than last year.
All told $364-million is being shared across the province to improve public transit systems.
Nearby Windsor gets almost $4-million while London gets a little more than $10-million.
Two cents per litre of provincial gas tax goes to municipalities.