With the municipal election now just 13 days away time is running out for the candidates to get their message out.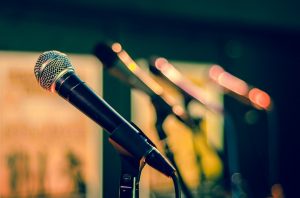 The 'meet and greet' has become a popular forum as those in attendance can get actual face time with the candidates as opposed to a more formal debate setting.
Tonight the Chatham-Kent Realtors, and Chatham-Kent landlords Association will team up to host this event, at the Retro Suites in downtown Chatham.
This one runs from 6-8pm in the Derby Room.
Meantime, candidates vying for two council seats in West Kent will be facing off this evening as well.
The Tilbury Area Actin Team is hosting a Ward 1 debate in Ryder Hall, starting at 7 o'clock.
The mayoral candidates take over the podium at 8:45.