It seems there's a crime spree happening in Lambton County.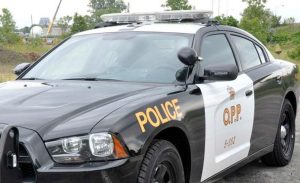 OPP say sometime between 2 and 4 AM on Wednesday, officers responded to four separate break and enter and theft complaints.
One of the incidents took place in Petrolia, while three were in the Forest area.
All of the incidents involved forced entry into the business, with thieves targeting cash registers and float money. Small amounts of money were taken, and doors and windows were damaged.
Anyone with any information is asked to contact Lambton OPP.