The new-look Chatham-Kent council will sit for the very first time Monday.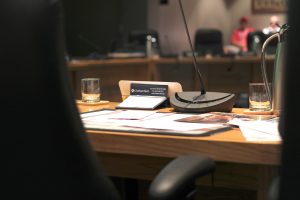 On the agenda are a number of reports, including the results of last term's live stream pilot.
Almost a year ago, council approved the project to allow residents to watch the meetings through the YourTV YouTube channel or on the Municipal Vimeo page.
The 14 meetings had a combined viewership of about 1,900.
The cost is roughly $900 a meeting to handle the closed captioning work and the YourTV charge.
If council wishes to continue the program into next year, $25,000 will be required annually.
That request has been added to the 2019 budget deliberations.