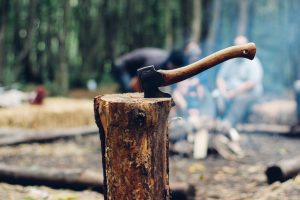 A Chatham woman is lucky she escaped injury after a man hit her in the head with a hatchet last night.
Chatham-Kent police were dispatched to a residence on a disturbance call.
The pair got into an altercation and they say he threw a hatchet at the woman with the handle hitting her in the head.
The 57 year old man was cuffed and taken to jail where he was charged with possession of a weapon for a dangerous purpose and assault with a weapon.
He was held in custody.