If you're looking for some good old family fun this weekend, head to Alvinston.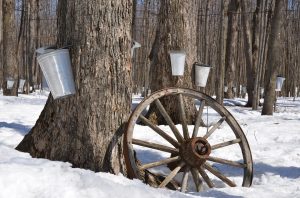 The annual Maple Syrup Festival is taking place at A.W. Campbell Conservation Area.
The event runs 10-3 both Saturday and Sunday and will include hands-on displays and demonstrations, horse-drawn wagon rides, and a taste of the pioneer sugar bush lifestyle.
Meantime, the 7th annual Shrewsbury Maple Syrup Festival is set to take place on March 23rd.
That event runs from 8am to 1pm at the Shrewsbury and Raglan Assembly Community Centre, and includes tours of the bush, treats, and vendors, as well as a pancake breakfast.