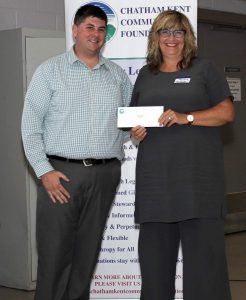 Officials with the May Court Club of Chatham are all smiles.
The club has been given a $5000 grant from the South Kent Wind Community Fund, a donor-advised fund through the Chatham-Kent Community Foundation.
The money will be used to help with the club's two major service projects, the Emergency Lunch Box Program and the Queen Elizabeth II School Breakfast Program.