Monte McNaughton is hosting a New Year's Levee in Wallaceburg this weekend.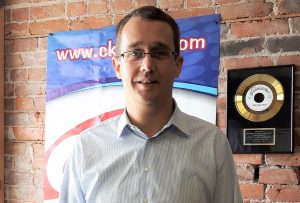 The event is one of three that the Lambton-Kent-Middlesex MPP is holding on Saturday, aimed at giving him a chance to meet and chat with area residents.
He'll be at the Wallaceburg Legion on January 12th from 12-1:30pm. He's also making stops in Forest and Strathroy.
Although the events are free, organizers are asking residents to RSVP if they'd like to attend. You can call 519-245-8698 or 1-800-265-3916, or email monte.mcnaughtonco@pc.ola.org.