Middlesex OPP say the discovery of three bodies near the Oneida of the Thames First Nation over the weekend is being treated as a triple homicide.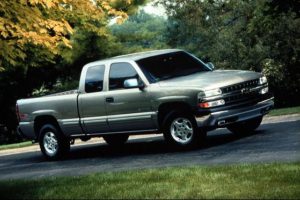 The victims, whose bodies were found in a grey Silverado pickup in a field Sunday morning, have been identified as 32-year-old Michael Shane Jamieson, 33-year-old Alan Grant Porter, and 37-year-old Melissa Trudy Miller, all of Six Nations of the Grand River.
Authorities are now looking to speak with anyone who may have seen the truck around the area of Bodkin Road before 10am Sunday morning.
Anyone who is able to assist with the investigation is urged to call a new police tip line at 1-844-677-5050, or the Six Nations Police Service at 519-445-2811.