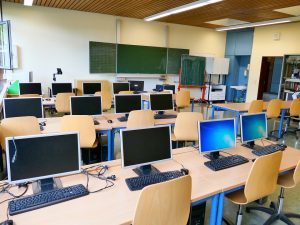 No changes are coming to class sizes for younger kids in Ontario.
In a news conference this morning Ontario Education Minister Lisa Thompson said rumours about changes to kindergarten classrooms were unfounded.
"From Kindergarten to Grade 3, we propose no changes to class sizes. And in Grades 4 to 8 an average increase of just one more student in each classroom. Our older and more mature students in high school would see the most change with class sizes increasing to 28", explains Thompson.
Thompson says the government continues to review changes to the sex-ed curriculum, which will be tested out this spring in what the minister calls an "age appropriate manner."
"We're going to raise the age on some concepts. But I assure you that we are going to keep them all in the curriculum. And we're going to respect mom and dad by providing an opt-out so parents can be the ultimate decision makers on their kids health education," says Thompson.