A Walpole Island woman is facing charges after allegedly leading police on a tour through Dresden last month.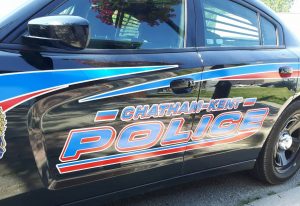 Authorities say police spotted the accused driving on the night of December 29th and say she had already been suspended for unpaid fines.
However, when the officer tried to pull her over, the woman sped off, driving carelessly through town.
She managed to escape, but a warrant was issued for her arrest.
Yesterday, police say the woman was seen leaving a Dresden business and was arrested.
The 30-year-old is now facing charges of flight from police, careless driving, driving under suspension, and drug possession.