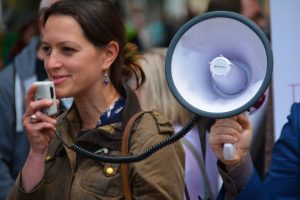 To get on board with the province's new free speech requirements, Ontario colleges have drafted a singular policy.
John Fairley, VP of College Communications for St. Clair College says the policy is based on one out of the University of Chicago.
"We wanted one voice and so it's not like Algonquin, Ottawa, Fanshawe, or St. Clair College in Chatham doing something different. All the colleges across Ontario have placed a high value on free speech and protecting everyone's right to the open discussion of ideas. This policy was developed by a task force which includes Vice Presidents and other senior leaders," Fairley says.
"This policy that we've used is based on the University of Chicago's statement of principles of free expression. In this policy, it also talks about hate and that's something that's obviously discouraged in this," says Fairley.
The province's universities are each drafting their own policies.
The Ontario government gave Ontario college and universities until January 1, 2019 to development and implement their policies.