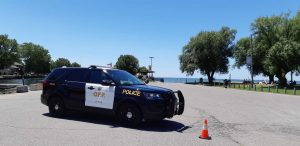 The Ontario Provincial Police Uniform Recruitment Unit is hiring frontline Police Constables.
The West Region Recruiters are holding a policing symposium on December 1st at the Thames Campus of St. Clair College in Chatham.
Officials say the event includes an overview of the hiring process, mentoring by OPP officers and civilians, and discussions about fitness.
To apply for the symposium, visit opp.ca/careers and submit your application before October 31st. They say applicants must meet all of the requirements to be considered.