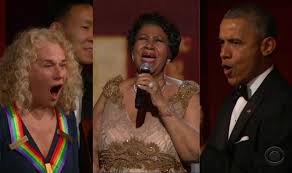 This past Thursday, the music world lost it's Queen Of Soul.
Aretha Franklin passed away peacefully in her home with family and loved ones at her side at the age of 76.
Today, we take you back to 2015 when a 73-year-old Aretha brought most everyone in attendance to tears during her performance at the Kennedy Centre Honors as she performed for co-writer Carole King.