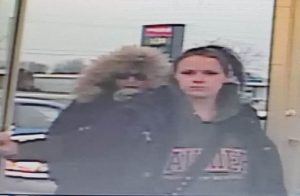 Chatham-Kent Police are asking for the public's help following a theft at a Wallaceburg business on Monday afternoon.
Police are asking anyone who can identify these two women to please come forward with the information.
The theft occurred at a business on McNaughton Avenue.
Anyone with information is asked to contact Constable Dan Graham at dangr@chatham-kent.ca or call 519-436-6600 extension 84984.
Or you can call Crime Stoppers at 1800-222-TIPS.
You may be eligible for a cash reward.