A Wallaceburg woman is doing her part on Positivity Day.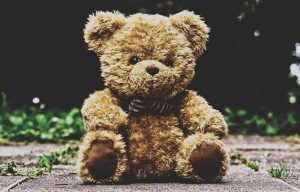 Krystal Gyuricza will be at the old Sobey's location on McNaughton Avenue today, accepting donations to help kids in need.
"I'm going to be collecting new stuffed animals or single toys like Barbies or action figures to give out to police, fire, and ambulance so they can give them out to a child when they have to encounter with them," Gyuricza explains. "Just help ease a little of the traumatic situation they're going through."
Gyuricza will be collecting the donations from 1-3 this afternoon and then again from 5-7.
The Knights of Pythias will also be helping with the toy drive.
"I've had my own grandchildren where they've had to be in an ambulance," Gyuricza says, "It's already a stressful time, they don't understand what's going on, so getting a stuffed animal or a toy that's there to comfort them."