It's an issue local residents are all too familiar with. Areas like Niagara Region, Oxford County, and Waterloo Region could be next in line to amalgamate.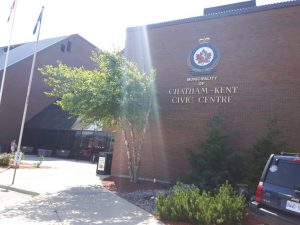 Chatham-Kent residents who went through amalgamation back in 1998 can give some feedback on the process as part of a public consultation process as the government looks to improve operations in upper and lower tier municipalities.
"There has been a lot of discussions about what happened in the 90s with amalgamations," says Steve Clark, the Minister of Municipal Affairs & Housing. "We have not made any pre-conceived outcomes that we want from the study, there's no direction I've given the two advisors to get a particular outcome, this is strictly to allow people to speak freely to tell us what they think has worked and to tell us what they think might need to be improved."
Clark says there are several other governance models that could be considered besides amalgamation.
The survey for people who live, work, or spend time in the affected regions can be found here – https://www.ontario.ca/page/consultation-regional-government-review#section-0