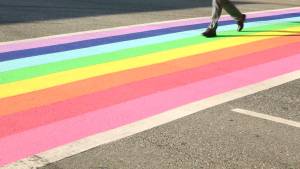 Rainbow crosswalks may be coming to downtown Chatham.
Councillor Brock McGregor says CK pride plays a big role in creating a safe and inclusive community for LGBT individuals, their families, and their allies.
McGregor will ask Council on Monday to have the rainbow crosswalks installed this coming spring or summer.
Similar crosswalks have been installed in Toronto and London.