Upgrades are coming to Sarnia's Chris Hadfield Airport.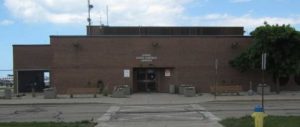 Transport Canada has announced $583,665 to rehabilitate one of the taxiways at the airport as well as a portion of the main apron, and upgrades to some of the airfield guidance signs.
The announcement was made by Parliamentary Secretary and London West MP Kate Young, on behalf of Transport Minister Marc Garneau.
"The Sarnia Chris Hadfield Airport is an important hub for residents and businesses in this region," Young says. "This investment will help ensure continued safe and reliable airport operations for Sarnia residents, many of whom depend on their local airports not only for personal travel and business, but also for access to specialized and emergency medical care in larger centres."
The funding comes from Transport Canada's Airports Capital Assistance Program.