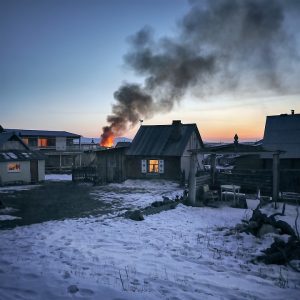 A 23-year-old Sarnia man is in trouble after allegedly setting someone on fire.
Sarnia Police say yesterday afternoon, firefighters were called to a residential fire on Maxwell Street.
Through investigation, they found that several people were in the home when the fire started. They say the accused was upset with another resident, and he allegedly set that person's sweater on fire. They removed the sweater before being burnt and the fire rapidly spread to the upper level of the home. Police say all occupants escaped the fire unharmed.
The accused has been arrested and charged with assault with a weapon, arson with disregard for human life, and arson causing damage to property.