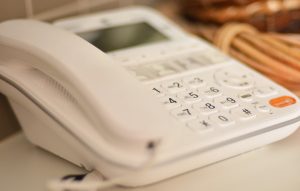 A Chatham man is out $46,000 after falling victim to telephone scam.
Police say the man gave up his line of credit and savings account info to a man with an east Indian accent who told the victim he was taking part in a "secret police investigation." and shouldn't contact authorities.
The Chatham-Kent Police Service brings this to everyone's attention in an attempt to prevent others from falling prey to this same banking scam.  Should you receive a suspicious telephone call, please report it to the Canadian Anti-Fraud Centre.