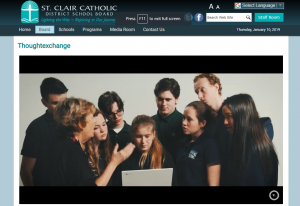 The St. Clair Catholic School board is working on a new strategic plan.
And to make it more interesting, they're rolling out a new app to garner feedback.
The 'Thought Exchange' online tool will help create consultation with students, teachers, support staff, trustees, parents and guardians, and Indigenous, community and parish partners.
This will allow people to share thoughts, rate and consider ideas shared by others and learn about what the community values.
You can view a promotional view for the Thought Exchange here.