A Wallaceburg man will find out this morning if he'll be granted bail after a shooting two weeks ago.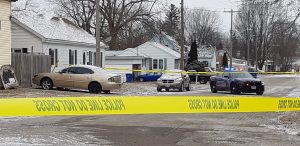 Michael Authier has been behind bars since his arrest, but a judge is expected to decide whether the accused will be released this morning.
Closing arguments were heard in a Chatham courtroom yesterday as the 33-year-old's bail hearing continued.
Authier was charged with attempted murder following the shooting of an 18-year-old woman in the area of King and Albert Streets on the morning of February 26th.