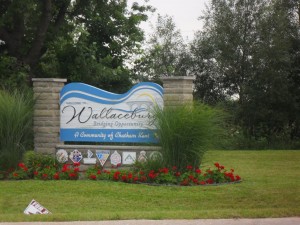 One man has been arrested after attacking a store employee in Wallaceburg.
Chatham-Kent Police say yesterday around noon, the man entered the Gear Box store in Wallaceburg and approached an employee.
The suspect allegedly held a metal spike to the employee's neck and then fled the store.
No injuries were reported, and nothing was stolen.
Police say they were able to arrest the suspect within minutes and the 32-year-old has been charged with robbery.