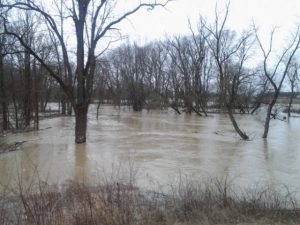 Conservation Authority officials continue to keep a close watch on local waterways.
The St. Clair Region Conservation Authority issued a flood watch bulletin this morning, with localized flooding along some of the smaller rivers and creeks in the region.
Over the past week, more than 80 mm of rain has fallen in the area, spilling some waterways over their banks.
Levels along the Sydenham are expected to remain high for the next few days.