Two Blenheim men are facing charges after an incident near Dutton.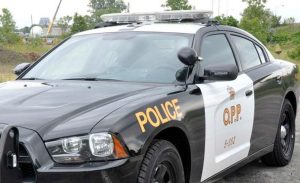 Provincial Police say they got a call early Tuesday morning about a suspicious vehicle.
Officers say when they arrived in the Wallacetown area, they arrested two people without incident.
A 33-year-old and a 25-year-old were both charged with theft and trespassing at night.