A pair of men are facing charges for their role in a police chase in Chatham.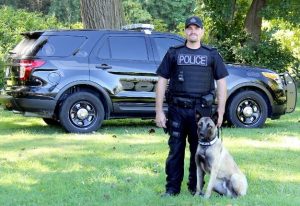 Police say two men were seen in Chatham around 4am Tuesday morning, acting suspiciously in the north west end of the city.
The pair fled when police arrived at the scene, driving recklessly through the quiet neighbourhood until they were stymied by a dead end.
At that point the two fled on foot. The passenger was quickly caught but police required the K9 unit to track down the fleet footed driver who was hiding in a culvert.
Turns out, the car was stolen from Windsor.
Two men, aged 20 and 22 of no fixed address, were arrested and are facing a number of charges.