A Wallaceburg man has a court date after a crash on Sunday.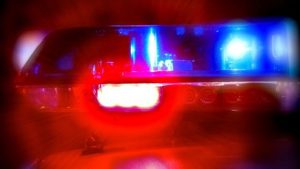 Lambton County OPP were called out early Sunday morning to a single vehicle crash just outside Forest. Officers say a transport lost control, crossed the north bound lanes, and came to rest in the ditch.
The 43-year-old behind the wheel has been charged with careless driving.
Meantime, another Wallaceburg man has been slapped with impaired driving charges.
Just after 2:30 Sunday morning, the accused was stopped by Chatham-Kent OPP on St Clair Street in Chatham.
The 24-year-old was taken to the detachment for tests and officially charged with driving with more than 80 milligrams of alcohol in his blood and speeding.