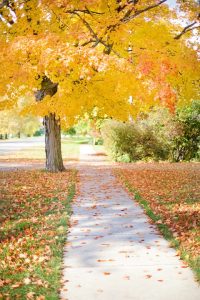 A Wallaceburg man is raising awareness about accessibility.
Michael Marchand uses a wheelchair, and is concerned that he may not be able to safely get to his new job at Whyte's Foods.
He's hoping the Municipality will install a sidewalk on Base Line from Murray Street and over the bridge to the new pickle facility.
"What I'm looking for is some assistance from the community. I've talked to Carmen McGregor and I've left messages with Jeff Wesley and Randy Hope. I've talked to the sidewalk engineer and he is doing a survey at this time to see how much foot action is out that way. I'm guessing there's none right now as there isn't a factory there yet," says Marchand.
Marchand says he's afraid to use the road due to the high volume of vehicle traffic.
"If you live on the other side of the bridge where the factory is there are sidewalks out there – not on Base Line, but on Old Glass Road," says Marchand.
He says that on Base Line from Murray and toward the bridge, there are no sidewalks.
Marchand says this is an accessibility issue for him, and he's hoping the municipality will listen to his concerns.