With the 30th annual WAMBO kicking off later today, organizers are excited about the new things they have planned this year.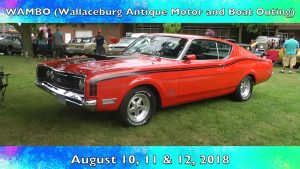 Brian Armitage says they've decided to add something many people can enjoy.
"Let's do a community boat parade Friday night, we have a chicken barbecue going downtown, we have the car parade going on," Armitage says. "On top of that we're really excited to have a 30th anniversary coffee table book coming out with all the posters."
Armitage says the book will be available for sale all weekend, while supplies last.
WAMBO officially kicks off at 5 o'clock with the opening ceremonies at Fountain Park.
You can see the full schedule of events here.