Plans for Chatham's rainbow crosswalk have changed.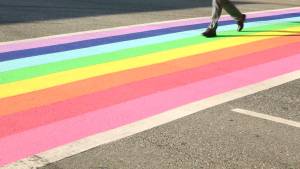 Originally slated to be installed at the intersection of King and Second Streets in Chatham, municipal officials are relocating the proposed rainbow crosswalk.
The Public Utilities Commission has since started a project in the same area, which would last for about two years.
Rather than install than install the crosswalk and reinstall it after the PUC's project, the rainbow will now be placed at the intersection of King Street West and Forsyth Street, just beside the Capitol Theatre.
The crosswalk is expected to be completed by August 10th of this year.